Brighten the Season
for Someone in Need
Give Now
Create meaningful memories this Christmas
Make Change Happen
Volunteer Now!
Double Your Gift!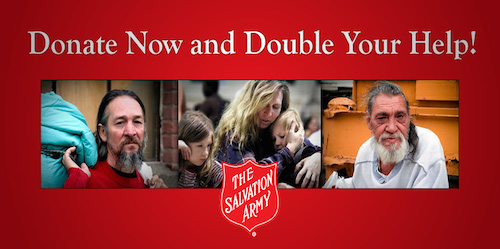 Make a Donation Now!
Joy Starts Here!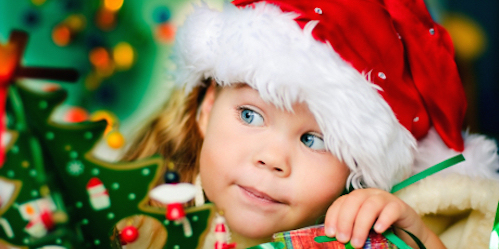 Give a Family a Merry Christmas!
Thank you!
02 January 2015
This year, we will meet many people who are hungry, hurting, or have lost their way. For them, this year will be brighter … because of you.
The Midnight Deadline
01 January 2015
It's almost midnight. Please give your year-end donation now and you can deduct your gift on your 2014 taxes.
The Deadline
31 December 2014
Get tax benefits. Help people in need. The deadline is midnight tonight.
Help Make Christmas Merry for All
17 December 2014 | Author: Melissa McKewen
For those who struggle with hardships, this season can be a difficult time. Help make another's Christmas into the most wonderful time of the year!
Showing page 1 of 4 - Next
Featured
He's rung the Salvation Army bell for 59 years
Events
Celebrity Bellringing at 16th Street Mall
December 17, 2014 | 11:30 am - 1 pm
Come out to support local Celebrities as they ring bells on 16th Street Mall.
Christmas Even Community Meal
December 24, 2014 | 11:30 am - 1:00 pm
Come join us for a festive Christmas Eve dinner! Great food will be available as will toys for all kids present and a photo booth to take a holiday photo!

Connect
Need Someone to Talk to?