Schedule a Donation Pick-Up.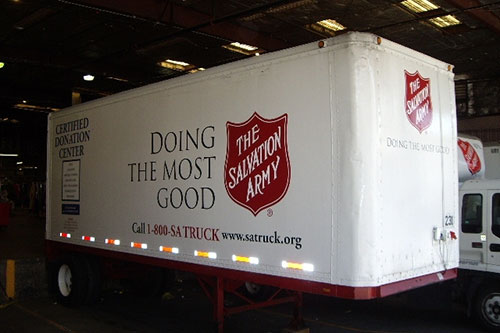 Donate Now!
Need Help? Find services near you.
Get Help
Find a Family Thrift Store.
Thrift Store Locations
Find a Location Near you
Please use the City, State or Zip search below to locate your nearest Salvation Army
New Frontier Chronicle
Featured
Denver Harbor Light Center
Denver's Harbor Light Center, a residential addiction rehabilitation program, helps nearly 600 people a year become sober and self sufficient.
SAVN.tv
Need Someone to Talk to?
Connect