Contact
Corps Officers:
Envoys Troy & Anelene Trimmer
Captains Ramon & Amalia Gonzalez
Salt Lake City Corps Community Center
438 South 900 West
Salt Lake City, UT 84104
t: 801-988-4204
Programs & Services
Social Services & Food Bank
Sunday Worship Service
Sunday School
Fellowship Groups & Bible Study
Youth Scouting Groups
Sports
The Salvation Army
Mission
The Salvation Army, an international movement, is an evangelical part of the universal Christian Church. Its message is based on the Bible. Its ministry is motivated by the love of God. Its mission is to preach the gospel of Jesus Christ and to meet human needs in His name without discrimination.
Our Hours
Social Service Office (Tuesday - Friday)
9:00am - 11:30am
Sunday School
9:30am
Worship Service
10:30am (Sundays)
---
Our Doctrines
WE BELIEVE that the Scriptures of the Old and New Testaments were given by inspiration of God; and that they only constitute the divine rule of Christian faith and practice.
WE BELIEVE that there is only one God, who is infinitely perfect - the Creator, Preserver and Governor of all things - and who is the only proper object of religious worship.
WE BELIEVE that there are three persons in the Godhead - the Father, the Son and the Holy Ghost, undivided in essence and co-equal in power and glory.
WE BELIEVE that in the person of Jesus Christ the divine and human natures are united; so that he is truly and properly God, and truly and properly man.
WE BELIEVE that our first parents were created in a state of innocence but, by the disobedience, they lost their purity and happiness; and that in consequence of their fall all men have become sinners, totally depraved, and as such are justly exposed to the wrath of God.
WE BELIEVE that the Lord Jesus Christ has, by his suffering and death, made an atonement for the whole world, so that whosoever will may be saved.
WE BELIEVE that repentance toward God, faith in our Lord Jesus Christ, and regeneration by the Holy Spirit are necessary to salvation.
WE BELIEVE that continuance in a state of salvation depends upon continued obedient faith in Christ.
WE BELIEVE that it is the privilege of all believers to be 'wholly sanctified', and that their whole spirit and soul and body may be preserved blameless unto the coming of our Lord Jesus Christ (1Thessalonians 5:23).
WE BELIEVE in the immortality of the soul; in the resurrection of the body; in the general judgment at the end of the world; in the eternal happiness of the righteous; and in the endless punishment of the wicked.
Scouting Programs - Tuesday 5:00pm
Adventure Corps
The Salvation Army Adventure Corps program is a holistic Christian education experience for boys in grades 1st through 8th. It is split into two groups: Explorers (1-4th) and Rangers (5-8th) The goal is to help boys develop social and communication habits, decision making and lift skills and character and leadership skills through a Biblical worldview.
Moonbeams
This is The Salvation Army's newest character building troop program for pre-kindergarten and kindergarteners. Moonbeams is for boys and girls. During the meetings, age appropriate activities prepare the children for interaction with their peers and promotion into the other programs for older age groups.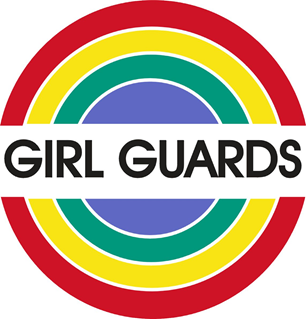 Girl Guards
This program gives girls (6th through 12th grade) the opportunity to build a solid foundation through Christian fellowship and educational programs. Girl Guards is The Salvation Army's adaptation of the Girl Scouts program. The girls will earn emblems (badges_ for completing tasks in areas that encourage spiritual, mental, physical and social growth. They offer service to the local corps (Salvation Army Church) and the community at large.
Sunbeams
This program gives girls (1st through 5th grade) the opportunity to build a solid foundation through Christian fellowship and educational programs. Sunbeams earn emblems (badges) to wear on their sashes. The weekly meetings are times of fun as well as times of learning important truth and life skills.
---
Bible Study
Discover for yourself what God says in the Bible and how it can change your life. Join our fellowship and learn how studying the Word of God can transform lives
Currently we have Bible Study on Monday at 9:30am.
A mid-week Bible study keeps our faith fresh and energizes our lives. Church isn't meant to be just on Sundays - come and worship with us!
---
Men's Fellowship - Ironworkers
lronworkers exists to disciple and equip the men of the Denver Red Shield in their roles as men of God, whether married, single, older or younger. We seek to provide a venue for modeling the life of Christ to men through teaching, fellowship, and service; providing an opportunity for fostering spiritual friendships and developing discipling relationships, so that men can grow in conformity to Christ, specifically in their roles as men.
This group meets every 2nd and 4th Saturday from 9:00am - 11:00am
---
Home League
Home league is a fellowship group designed to influence women in the creation and development of Christian standards in personal home life. The fourfold aims of worship, fellowship, education and service have been immensely empowering to women worldwide.
This group of wonderful ladies meet every Thursday at 11:00am.
---
IGNITE Teen Ministries
IGNITE is a response to the social and spiritual needs of our teens by providing fun programs, activities, and events that will allow them to express their faith through their own words and actions. It involves character building and spiritual activities for grades 7-12.
IGNITE happens every Thursday from 5:30pm - 7:30pm.
---
IMPACT - Young Adult Ministries
Impact is focused on supporting Metro Young Adults with opportunities to connect with each other, the larger congregation and our faith.
This group meets every 2nd Saturday from 6:00pm - 8:00pm
---
Prayer Meeting
This meeting allows participants to worship the lord through prayer and testify their faith by strengthening their relationship with God surrounded by fellow believers.
Join us in prayer on Mondays at 12:00pm.
---
Phitnus African Dance
Celebrate the art of fitness that is communicated through the art of dance. This group meets every Tuesday from 6:30pm - 7:30pm
Social Services
Tuesday - Friday
9:00 AM • 11:30 AM - Food Boxes, Totes (New clients must bring proper documentation)
1:30 PM • 3:30 PM - EOC Energy Assistance - Must call 303-295-3366 to make appointment
Monday - Friday
9:00 AM • 8:00 PM - Free Bread - as available through donations
---
After School
Our Afterschool Program is here to invest in our future generation. To do this, we promote a positive and caring environment, provide homework assistance, and serve snacks and hot meal daily to youth in our program.
We encourage the youth to spend 30 minutes a day doing homework or an alternate educational activity. Educational activities may include reading, newspaper activities, worksheets, answering critical thinking questions, and anything that stimulates learning. The education Director coordinates with teachers to obtain information on how to best assist students with individual weaknesses, keep up on the student's performance, and to record improvements in quizzes, general schoolwork, and other in-school tests.
Extracurricular activities are designed to heighten the aesthetic components of education. Such activities include computer laboratory, arts and crafts, sports and recreation, cultural awareness events, field trips, and life skills activities
Red Shield Community Programs
Cox/Lyle Boxing Center
Monday -Thursday 1:30pm – 8:00pm
Friday 2:30pm – 6:30pm
After School Program
Monday – Friday 2:30pm -6:30pm
Open Gym/Computer Labs
Monday – Friday 1:00pm – 8:00pm
(depending on availability of staff)
Senior Room
Monday – Friday 9:00am -3:00pm
Senior programs and times vary; additional information is available at the front desk.
Youth & Adult Basketball Leagues
Seasonal – Times Vary
Our Weekly Programs
Sunday
Sunday School for all Ages - 9:45am
Holiness Meeting (Worship Service) - 11:00am
Monday
Prayer Meeting - 12:00am
Tuesday
Bible Study - 9:30am
Phitnus African Dance - 6:30pm
REACH Youth Ministries - 5:00pm
Thursday
Home League - 11:00pm
IGNITE Teen Ministries - 5:30pm
Saturday
Ironworker's - 9:00am
IMPACT Young Adult Ministries - 6:00pm
Volunteer Opportunities
We are always happy to have volunteers! We also work with people who have court appointed mandatory volunteer time. There are many opportunities to serve at our corps.
Please visit https://volunteer.usawest.org to sign up today!